Ireland: Cork, Killarney & Kenmare
Tour Only
Flight + Tour Combo
7 Days
Starting From
$2,998
10 Days
Starting From
$3,998
Favorite
See What's Included
Let go and take life slow on this walking tour of Ireland in the carefree countryside of County Kerry.
Is there a better way to greet the day? Mist rises over rock-strewn pastures and smoke billows from the chimneys of whitewashed cottages near Killarney. Slinging your daypack over a shoulder, you stride outside onto the country lane. A stream rushes by as you climb the green glacial valley towards the Gap of Dunloe. Come afternoon, you'll be crossing the arched stone bridge at Lord Brandon's Cottage for a picnic, then boating over to Ross Castle. But you're in no hurry. This is a week for savoring tales—and fresh-baked scones—in an Irish storyteller's home, walking windswept beaches and the legendary Kerry Way. Breathe deeply and admire the peaks of Macgillycuddy's Reeks reflected in mountain lakes. You're on a walking tour in Ireland, and taking things slowly is a way of life.
Highlights
Share a pint of local brews over conversations about the Irish way of life.
Relax at the gorgeous Derrynane Dunes, cooling your toes in the clear water or strolling barefoot through more than a mile of golden sand.
Meet with an Irish storyteller for a personalized tour of his childhood home.
Stop for tea and scones in true Irish fashion.

On a jaunty horse-drawn cart (or by foot if you prefer), enter the narrow Gap of Dunloe – a rugged mountain pass with beautiful scenery.
Beneath the ever-changing skies of Killarney National Park, view elegant mountains and stunning lakes as you walk along the scenic Kerry Way.
Embark on a cruise to Ross Castle while learning of Ireland's most well-known visitors.
On all Guided Adventures you can count on...
Expert local guides to introduce you to the best of your destination
Off-the-beaten-path places you'd never find on your own
Delicious multi-course meals—a majority are included
A maximum of 18 fun-loving fellow travelers to share the journey
Gracious accommodations that are a clean, comfortable home away from home
Experts to handle all the details
Flight + Tour Combos include plane tickets, airport shuttles, and pre- and post-tour accommodations
Brook Lane Hotel
The Brook Lane Hotel is a friendly boutique hotel, just a four-minute walk outside the pretty town of Kenmare. It has a bar/bistro, a cozy lounge with fireplace, and a restaurant. Public areas have free WiFi and the plush, modern rooms, naturally cooled without air conditioning, offer free internet and televisions.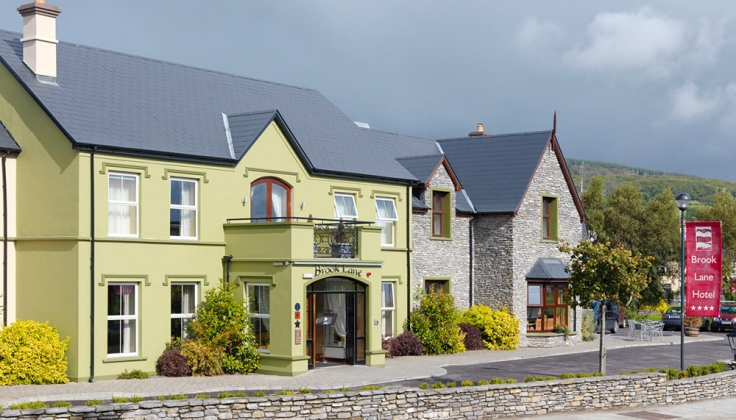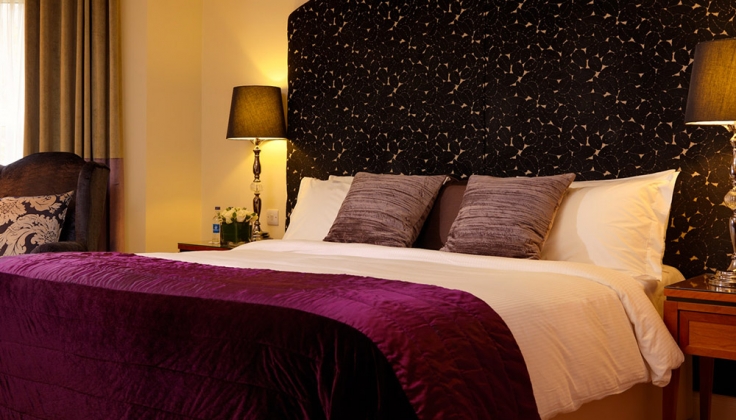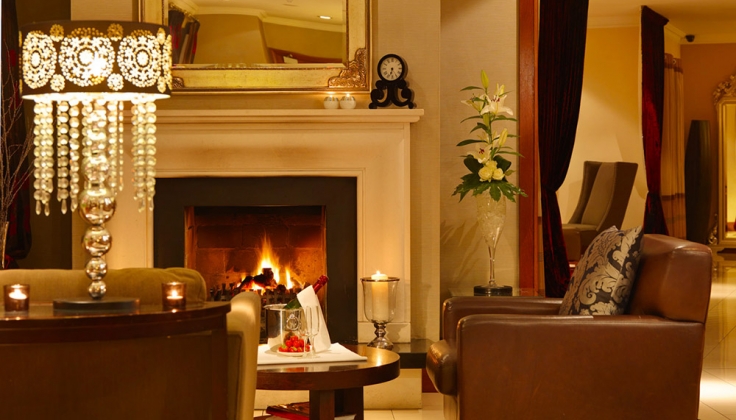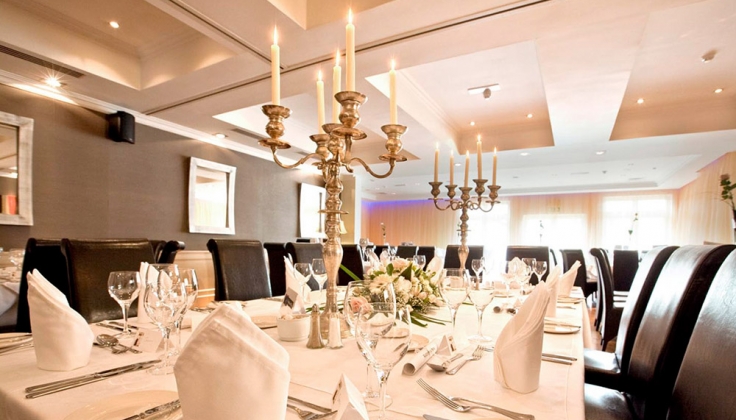 The Imperial Hotel
This is one of Cork's most exclusive properties. Historic architecture merges with contemporary design to create a magical environment. The Imperial Hotel has been serving Cork since 1813, when the Cork Committee of Merchants commissioned architect Sir Thomas Deane to design and build The Commercial Rooms. In 1816, the merchants requested Deane to extend the original building along Pembroke Street to serve as a hotel and coach yard. Well-appointed rooms are naturally cooled without air conditioning, and feature in-room WiFi. The Imperial Hotel, originally the place where merchants met to discuss business, remains the most popular business and social center in the city today. Available on limited departures.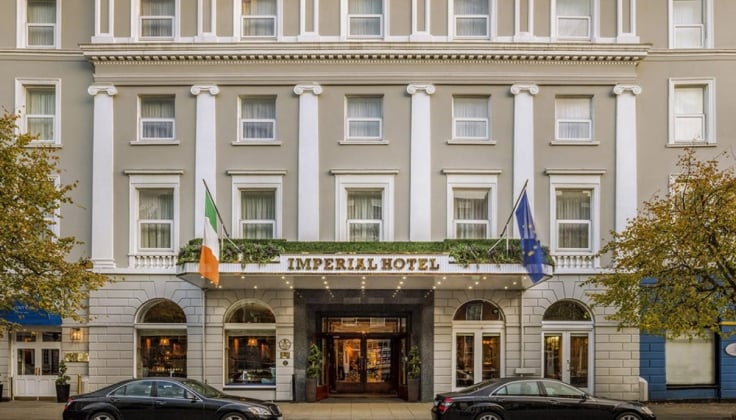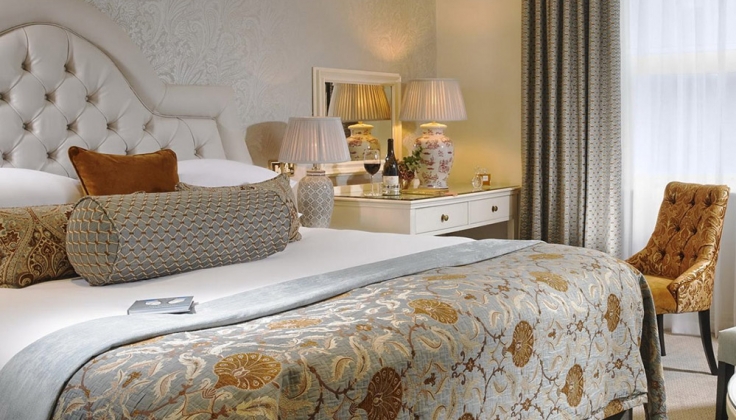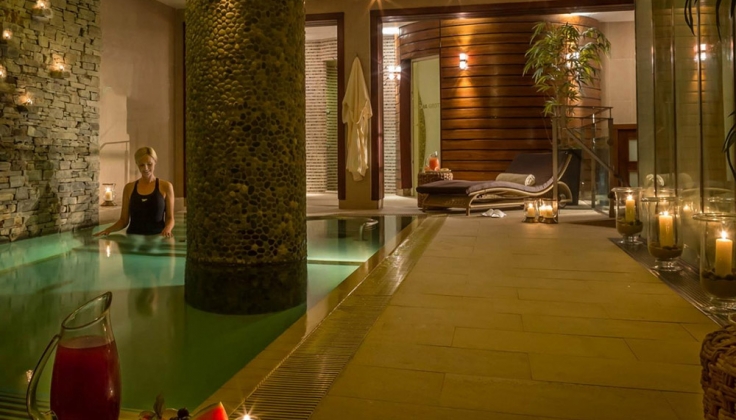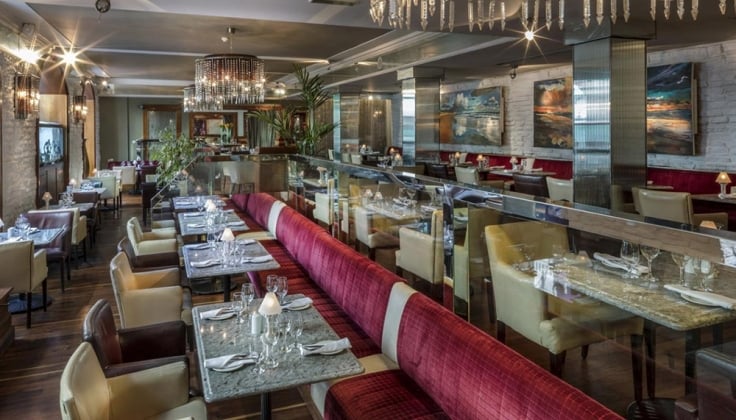 Loch Lein Country House
Our gateway to the Ring of Kerry is the charming Loch Lein Country House, a four-star lodging in the village of Fossa with views of Macgillycuddy's Reeks and Killarney's Lower Lake (Lough Lein). Our hosts, Paul and Annette Corridan, go out of their way to make us feel welcome with superb food and a true family atmosphere. Enjoy the view from your spacious, air conditioned room with private bath and fine furnishings, or relax in the lounge or beautiful gardens. Golfers can avail themselves to four nearby golf courses. Fishing and horse riding are available, as well.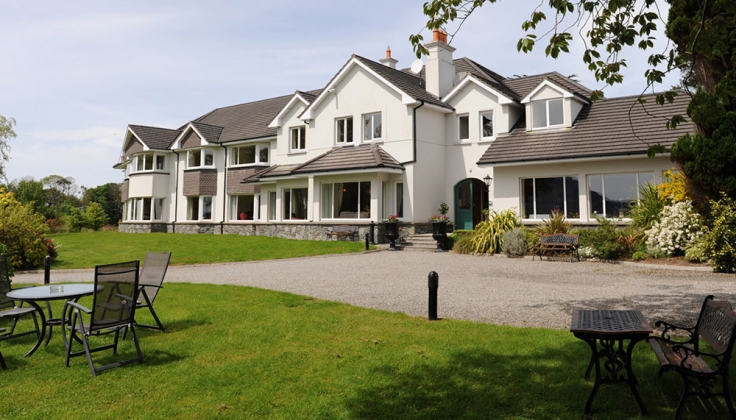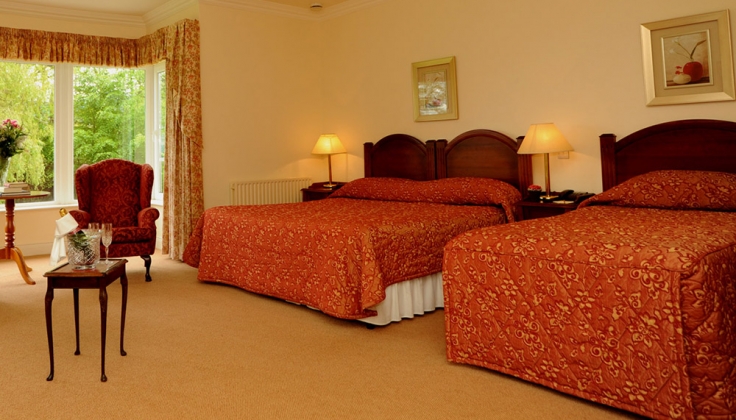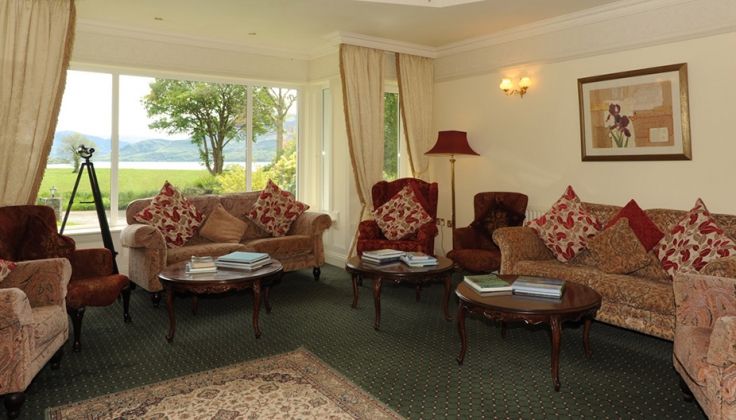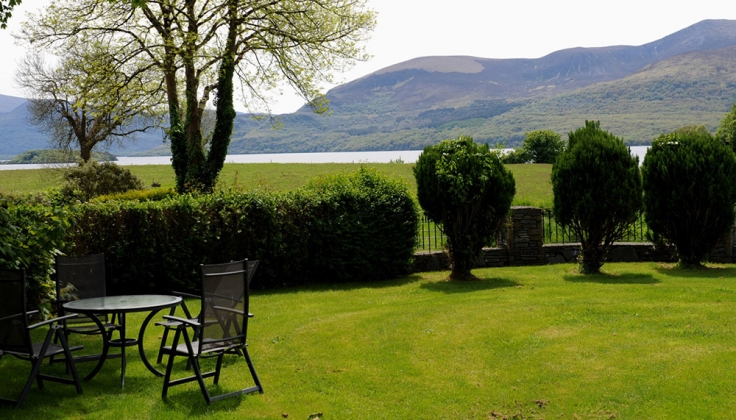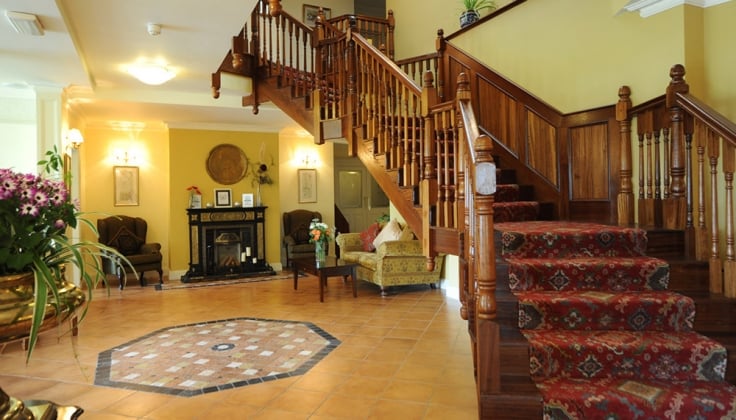 The Trident Hotel
Overlooking the river Bandon, the Trident Hotel is a four-star hotel perched on the harbor just a very short walk from the center of pretty Kinsale. Dine at the popular Pier One restaurant, or at the cozy Wharf Tavern. All rooms are un-air conditioned, and tastefully decorated with large windows looking out to either partial or full harbor views. Enjoy en suite bathrooms with tub and shower, TV, direct-dial telephone, tea and coffee making facilities, and hairdryer.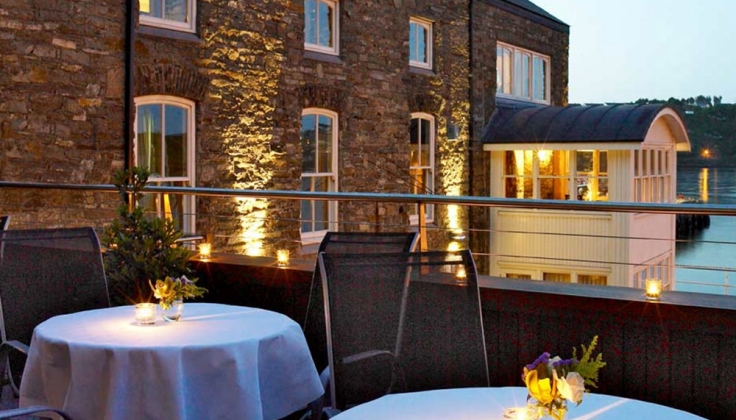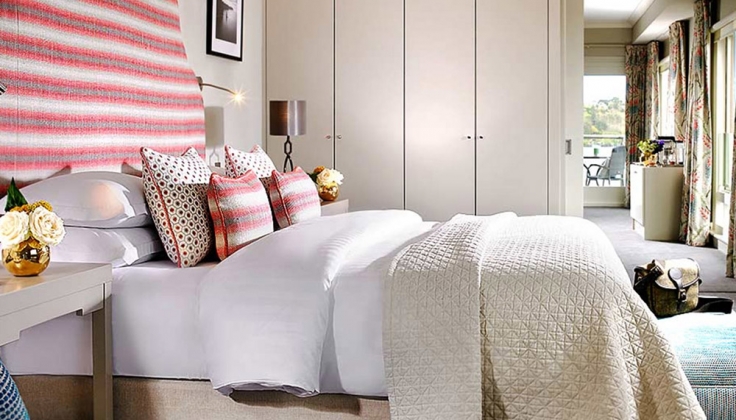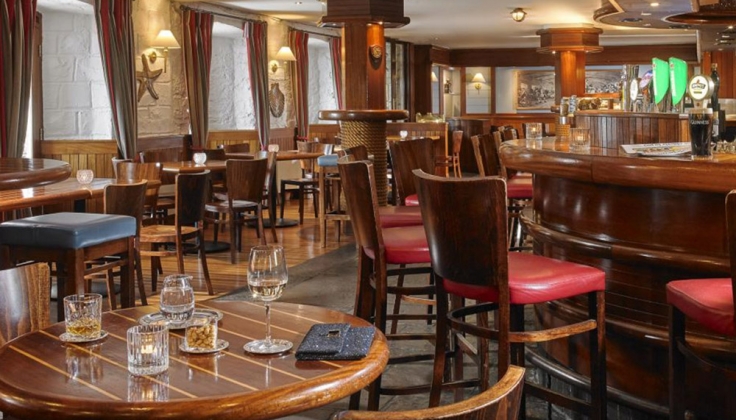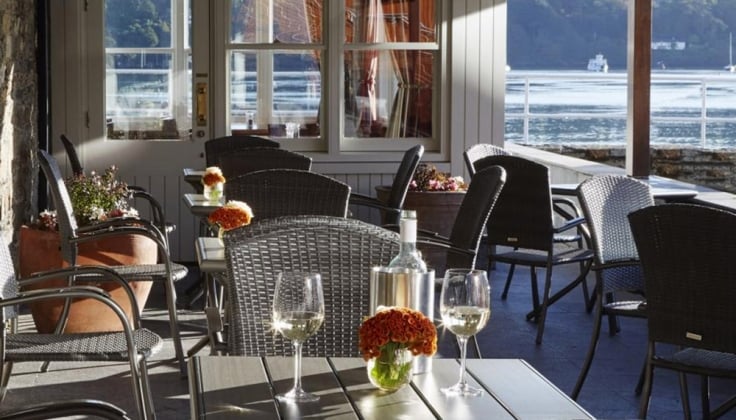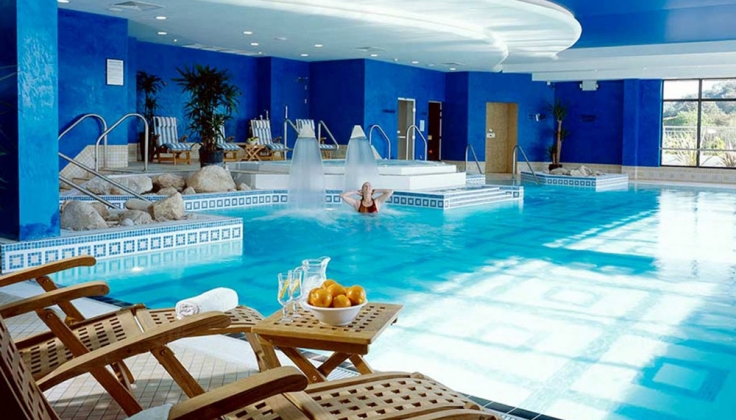 Linger Longer with a Tour Extension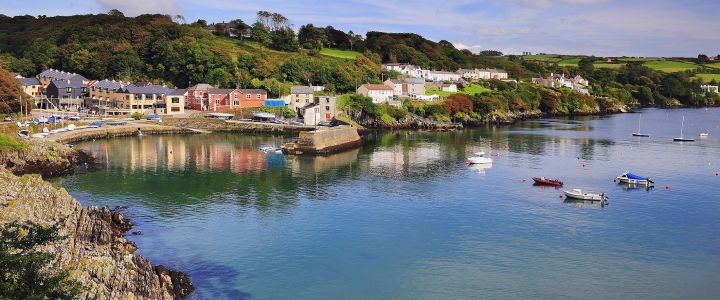 Pre-Tour
Flight + Tour Combo Only
2021 Pre-Tour Extension - Cork
2 nights at the Imperial Hotel
Daily Irish breakfast
City Information
Airport transfers
2 Nights From $248
per person, double occupancy

Single Supplement: From $98
Begin your adventure by departing from a convenient gateway city in the United States or Canada. Spend your first night aloft.
Upon arrival at Cork's airport, a representative holding a Country Walkers sign meets you as you exit the baggage claim area. A complimentary small-group transfer will be provided to your Cork hotel, approximately 20 minutes away. The remainder of the day is at your leisure (no meals included).
If you are going to be delayed meeting our transfer representative for more than 15 minutes due to delayed or lost luggage, please let our representative know by calling or sending a text message to +39 334 221 88 93. Our drivers are generally able to wait for up to 45 minutes from the time your flight lands, after which you would be responsible for your own transfer. You may also contact Allianz Global Assistance to advise of your delay and they will contact our transfer service.
Please note: If you arrive early, and your hotel room is not available prior to the designated check-in time, you may store your luggage with the reception desk.
Country Walkers provides you with City Information including recommendations on what to see and do in Cork during your stay.
Accommodation: Imperial Hotel
Enjoy your first full day of independent exploration in Ireland's second-largest city. The bustle of the Victorian English Market is probably the best place to experience Cork. This indoor covered market is owned by the Cork City Council and is situated on the Grand Parade, just a short walk from your hotel. After exploring the rest of the downtown area, you may wish to take a short walk (about a mile) from the city center up to the restored and atmospheric City Gaol, a historical prison complete with furnished cells. Both the exhibition and multimedia display here traces the lives of individual inmates imprisoned in the gaol during the 19th and 20th centuries. At the same location is the Cork Heritage Center, depicting life in Cork during the 19th and early-20th centuries.
Accommodation: Imperial Hotel
Included Meals: Breakfast
This morning, you may wish to head farther afield and visit one of several nearby attractions. Blarney Castle, about five miles from Cork City Center, was built nearly 600 years ago by one of Ireland's greatest chieftains, Cormac MacCarthy. Over the last few hundred years, Blarney Castle has attracted millions of people, including a host of American presidents, making it a world landmark and one of Ireland's greatest treasures. At the top of the castle's tower, you'll find the legendary Blarney Stone, or Stone of Eloquence. Legend promises that if you kiss it, you'll never again be at a loss for words.
About 14 miles away is Cobh, the last port-of-call for the Titanic on her maiden voyage. Here you can visit the Queenstown Story Heritage Center, which tells the story of emigration from Cobh during the Great Potato Famine in 1845 up to the era of the great ocean liners in the 1950s.
Accommodation: Imperial Hotel
Included Meals: Breakfast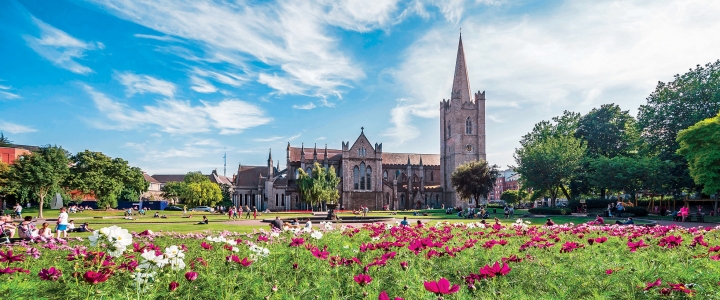 Post-Tour
Flight + Tour Combo Only
2021 Post-Tour Extension - Dublin
2 nights at the Schoolhouse Hotel
Daily Irish breakfast
City Information
Airport transfers
2 Nights From $398
per person, double occupancy

Single Supplement: From $298
This morning, transfer to the Cork train station for your train ride (approximately three hours) to Dublin. There is no Country Walkers representative with you on the train, but one will meet you upon arrival in Dublin and help you transfer to your hotel (approximately 25 minutes, depending on traffic).
Please note: Upon arrival at the hotel, please reconfirm with the Reception Desk the time of your transfer to the Dublin airport for your return flight home.
You have the remainder of the day free to take in the atmosphere of Dublin and to seek out an interesting pub or restaurant for dinner on your own. Country Walkers provides you with City Information including recommendations about what to see and do in Dublin.
Accommodation: The Schoolhouse Hotel
Included Meals: Breakfast
One of the oldest cities in Europe, Dublin provides visitors with a multitude of cultural riches—history, architecture, literature, art, archaeology, and the performing arts—ranging from the ancient to the avant-garde. Monuments commemorate the writers, poets, politicians, soldiers, and ordinary people who make Dublin a place like no other. Medieval, Georgian, and modern architecture provide a backdrop to a friendly, bustling port that claims as native sons literary giants such as Wilde, Shaw, Joyce, Yeats, Beckett, and O'Casey. Spawned by the need to ford the River Liffey, fortified by the Danes, developed by the Normans, and adorned with Anglo-Irish architecture, Dublin has grown in stature and elegance over the centuries.
Today you may want to explore Trinity College, where you can see the famous illuminated manuscript, the Book of Kells. Or visit the Dublin Writers' Museum or Christ Church Cathedral. Take in a show at the Abbey Theatre or at one of the city's many other venues. If you visit the St. James' Gate Brewery, you can go to the Guinness Storehouse. A free pint will be waiting for you at its Gravity Bar, along with breathtaking city views. Hoist a pint with Dubliners at a traditional Irish pub or stop in at a trendy wine bar in the Temple Bar area. Walk along the River Liffey or through one of the city's many shopping squares.
Accommodation: The Schoolhouse Hotel
Included Meals: Breakfast
After breakfast,* transfer to the Dublin airport for your flight home.**
*Please note: For guests with early-morning departures, full breakfast at the hotel may not be available, in which case a cold tray can be delivered to your room. Please check with the reception desk to verify the times when breakfast is served and to arrange for your cold tray, if necessary.
**Country Walkers transfer times and departure points are finalized in advance and cannot be modified for individual guests. If you extend your stay beyond the scheduled program dates, return transportation to the airport is at your own expense.
Included Meals: Breakfast
| What's Included | Flight + Tour Combo | Tour Only |
| --- | --- | --- |
| Exceptional boutique accommodations | | |
| 14 on-tour meals: 7 breakfasts, 4 lunch, 3 dinners | | |
| Local guides with you throughout tour | | |
| Entrance fees and special events as noted in the itinerary | | |
| Travel assistance available 24/7 provided by Allianz | | |
| Roundtrip airfare | | |
| One extra night at the Imperial Hotel in Cork and one extra night in the Trident Hotel in Kinsale | | |
| Airport car service for arrival & departure | | |
| Pre- and post-tour breakfasts | | |
| Business-class upgrades available | | |

Expert Local Guides
Experience your destination like an insider with people who call it home.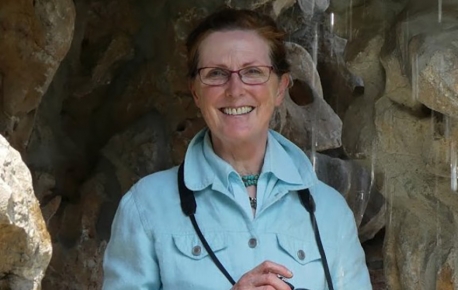 Eileen Farrell
Eileen Farrell started guiding as a third profession following careers as an illustrator first followed by years as knitwear designer. Although born in the United States, she has lived in Ireland for over 40 years. Eileen has a background in fine arts and textile design and is an avid gardener, photographer, and hill walker with a special interest in flora and fauna as well as geology. Guiding gives her the opportunity to walk the beautiful mountain trails in her adopted country while meeting a broad selection of interesting people, all who love being out in nature.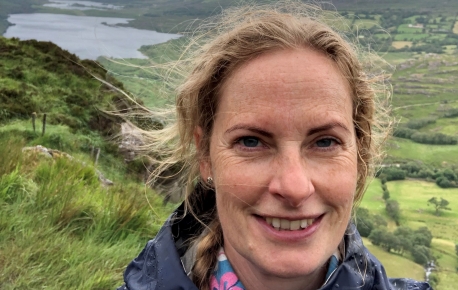 Katrin Pietzonka
Born in East Germany, Katrin Pietzonka studied Irish music, literature, and history while in college in Dublin and Belfast. A published author and expert on songs that were written during the conflict in Northern Ireland, she adores the culture and beautiful, diverse countryside of her adopted Irish home where she's been guiding since the 90s. Her pastimes include admiring local flora and fauna, tasting delicious Irish food, and listening to traditional music.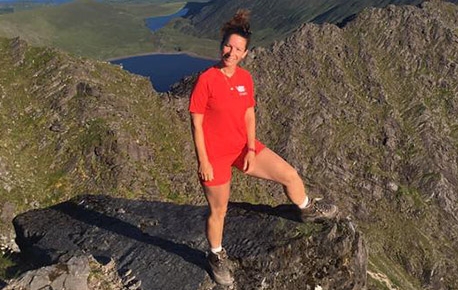 Maureen Hegarty
Maureen Hegarty has lived in Ireland her whole life and has taken many guests where the road is less traveled, introducing them to the culture, food, and people of her native land along the way. She genuinely adores what she considers one of the most beautiful places in the world and counts herself lucky to share her love or Ireland with visitors from near and far.
Be the First to Get News & Special Offers
Click and hold to Zoom