The only thing sweeter than the Douro views is the glass of port waiting at your riverside inn.
Crossing the northern reaches of Portugal, you'll discover a remote, rural beauty unlike anywhere else. Start this Self-Guided Portugal Walking tour in the lush province of Minho, which offers a verdant landscape of soaring slopes and emerald-green terraces. As you hike, your only companions may be proud Garrano ponies and bleating flocks of sheep. In the Douro River Valley, wander gentle slopes past lush vineyards and elegant wine estates, then set out on the river on a scenic boat excursion. Join a local guide on a food-inspired Porto walking tour, where you'll stop by a lively taberna and perhaps—if you're hungry enough—try Porto's iconic francesinha sandwich. Throughout your journey you'll stay in charming hotels, all splendidly located to experience Portugal at its purest.
Highlights
Trace ancient shepherds' trails through breathtaking mountain vistas and terraced farmland to traditional stone villages in remote Peneda-Gerês National Park.
Join an expert guide for a fascinating walk through Guimarães, a UNESCO World Heritage site of castles and palaces, known as "the birthplace of Portugal."
Raise a glass, and salute the terraced beauty of the Douro River Valley as you sample exclusive wines at charming hillside quintas, or wine estates.
Savor a mouthwatering variety of food in Porto as a local guide shows you around the lively tabernas and acquaints you with traditional Portuguese cuisine.
On all Self-Guided Adventures you can count on...
A local representative available 24/7
Detailed maps & route notes featuring turn-by-turn directions and places of interest
Delicious meals—many are included
Scheduled taxi transfers to bring you to and from each day's walks (excluding self-drive adventures)
Gracious accommodations that are a clean, comfortable home away from home
Experts to handle all the details, including moving your luggage between hotels while you're out exploring
Access to a Self-Guided Flight Concierge—ask our knowledgeable team to find flights that sync with your planned trip
Casa da Fecha
A beautifully renovated home with traditional wood furnishings, stone walls, and tiled floors, the Casa da Fecha in the stone village of Parada is the ideal spot from which to explore the trails of Peneda-Gerês National Park. This self-catering guesthouse is equipped with fans rather than air conditioning, and evokes the true spirit of rural Portugal, as it is woven so deeply into the fabric of this simple and special place. You will have the three-bedroom, three-bathroom house all to yourself so you can fully experience life in an ancient village in your own way. Even the welcoming owner Patricia ensures your privacy as she lives elsewhere in the village. Please note: this accommodation is available on limited departures.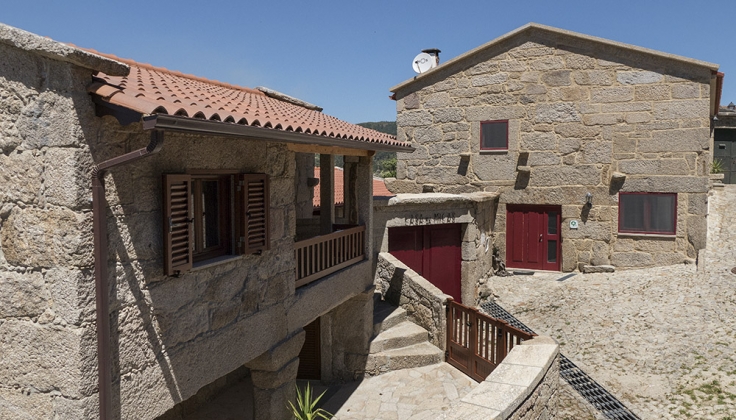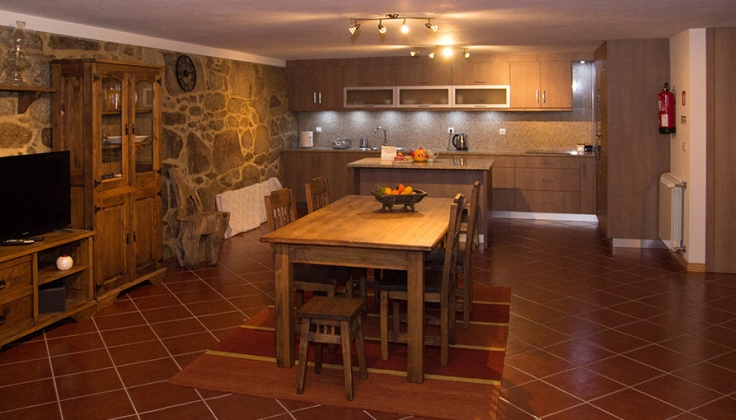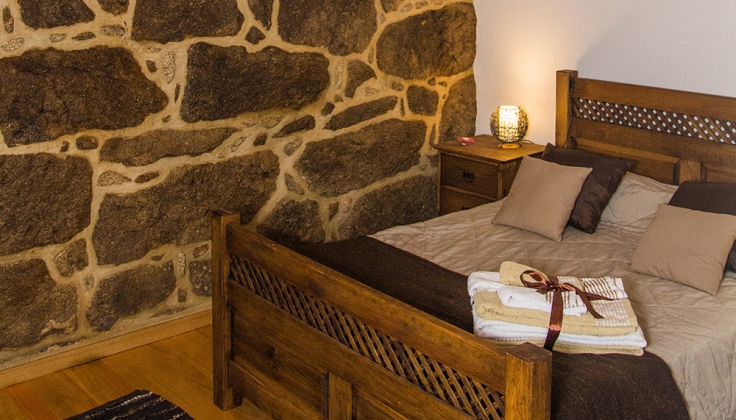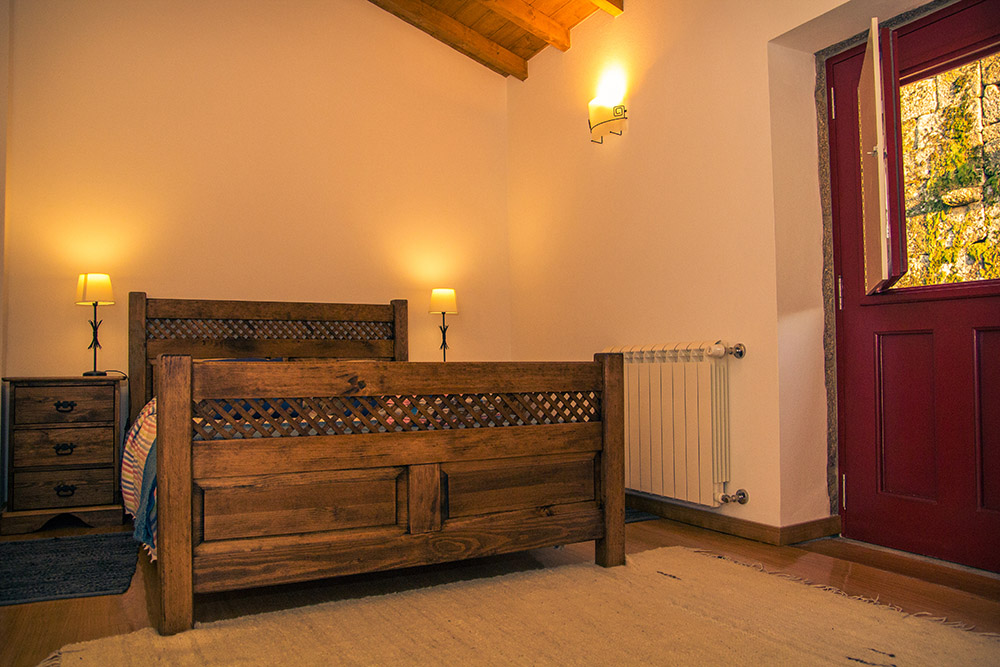 Peneda Hotel
The simple amenities of the rustic, historical Peneda Hotel befit the needs of the pilgrims who converge here to pray at the Sanctuary of Senhora da Peneda. Its peaceful locale, and stunning setting alongside a waterfall and over a gushing creek, makes it a tranquil haven to conclude an enriching day of walking. The on-site restaurant serves simple mountain food with the option to dine in the clean mountain air on the outdoor terrace. Relax in a spacious, un-air conditioned room with blond-wood floors and French windows that look out across the ravine to the village.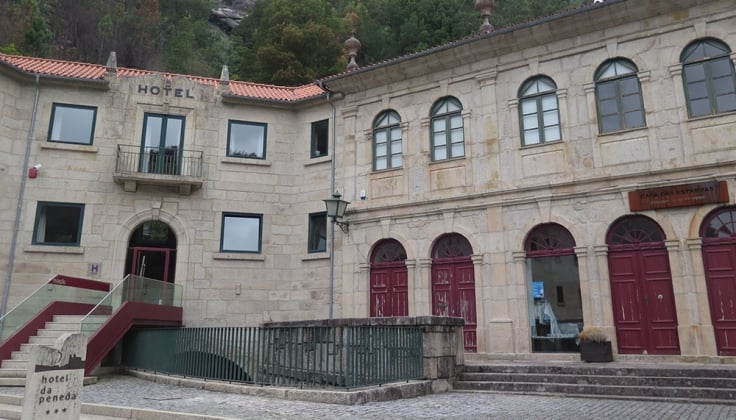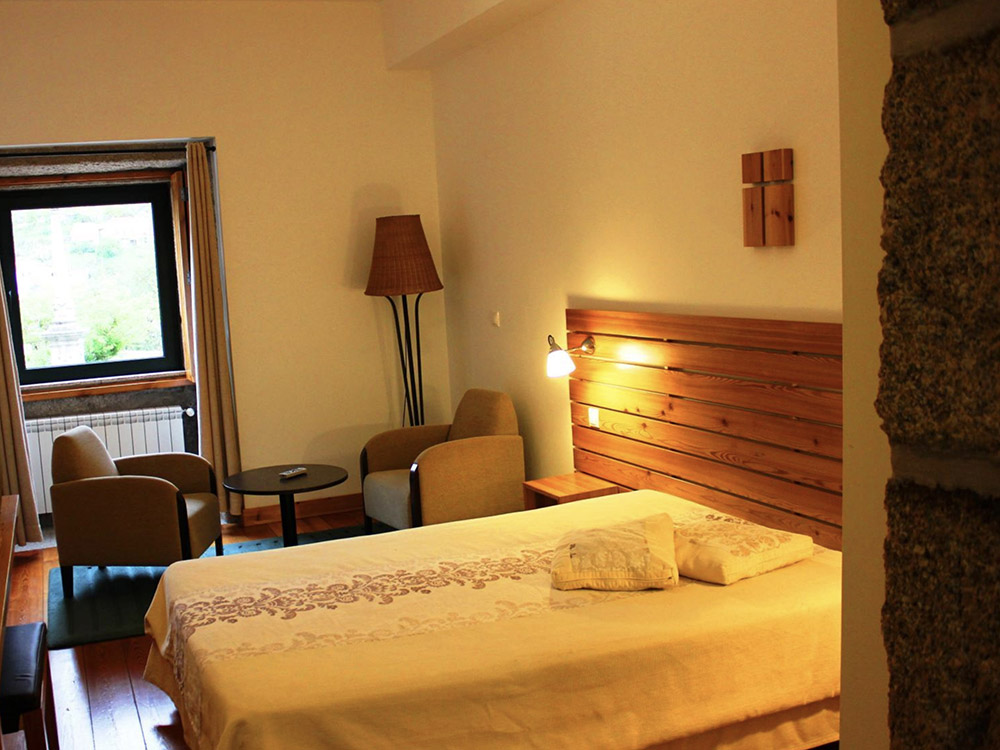 Hotel da Oliveira
Located in the historic center of Guimarães on one of the city's beautiful praças, or squares, the Hotel da Oliveira is one of the great boutique hotels of the world. It is perfectly located within walking distance of the city's most iconic site, the Castelo de São Miguel. This restored period pousada, or inn, retains its historical charms—bare stone walls, exposed beams, and timber flooring—amid luxurious accommodations that have been crafted with fine touches. Well-appointed rooms include air conditioning and WiFi. The on-site restaurant offers carefully prepared, traditional cuisine and the bar is the ideal spot to unwind after a discovery-rich day.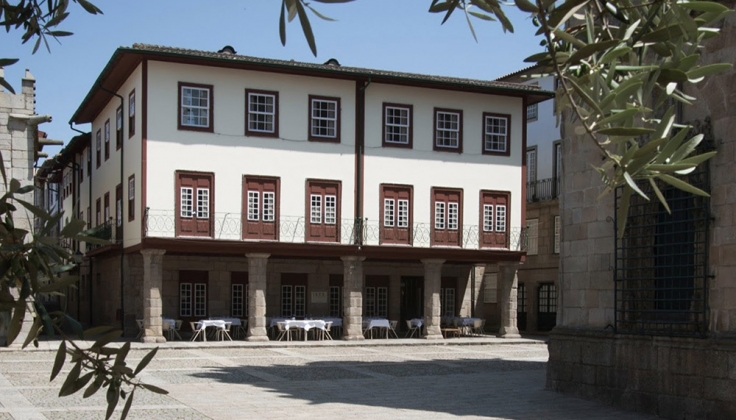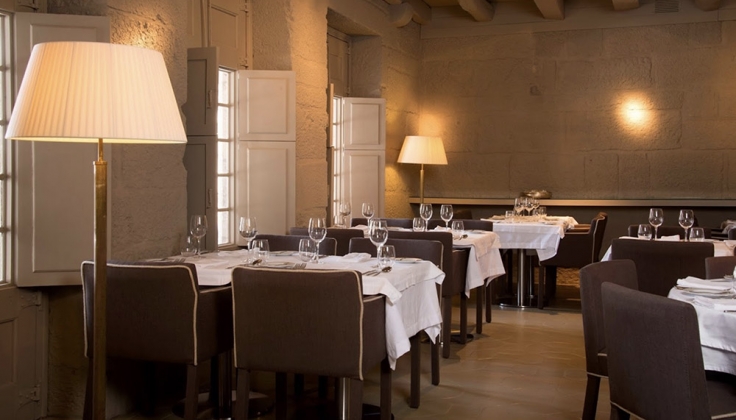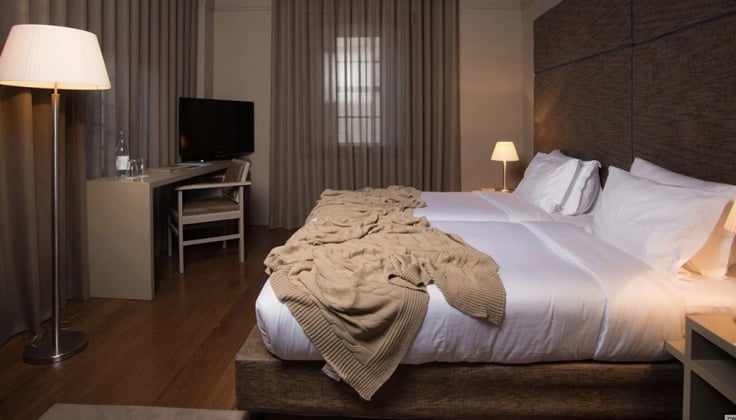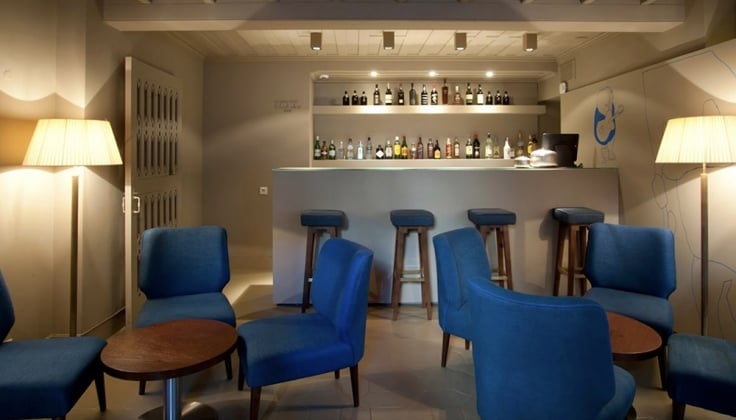 The Vintage House Hotel
The Vintage House Hotel's tranquil riverside setting in the small town of Pinhão is perfect for exploring the Douro Valley. This heritage property was formerly a 19th-century wine estate and has been beautifully restored to provide all today's comforts including guest rooms with luxury bedding, air conditioning, and flat-screen televisions. The outdoor gardens, pool, and guest rooms offer panoramic river views. A few steps away is the main street of Pinhão with many shops, restaurants, and a wine museum.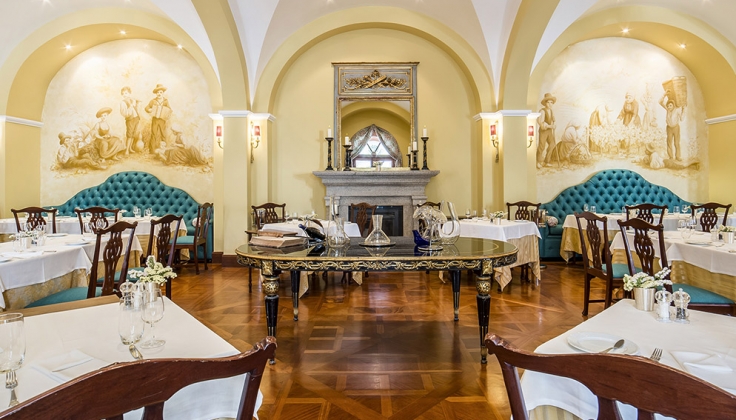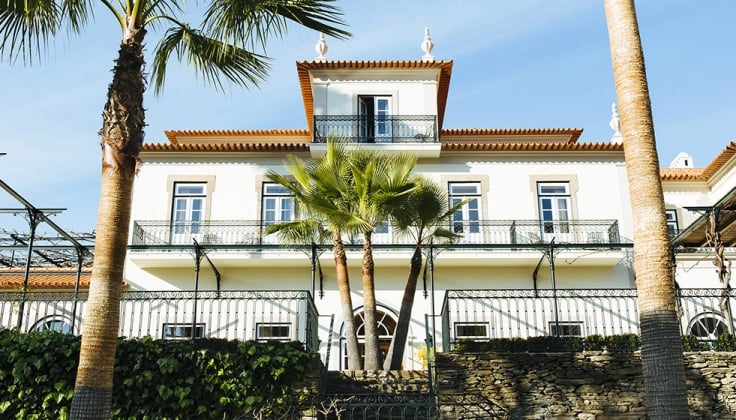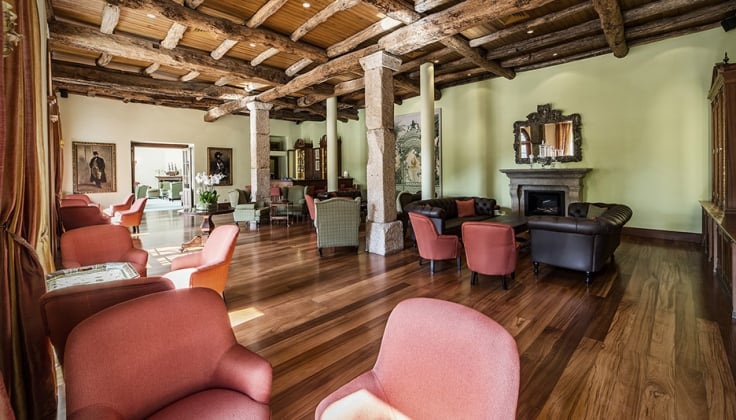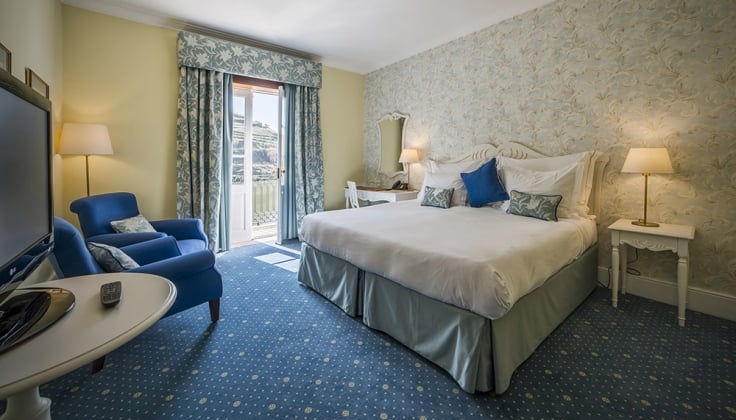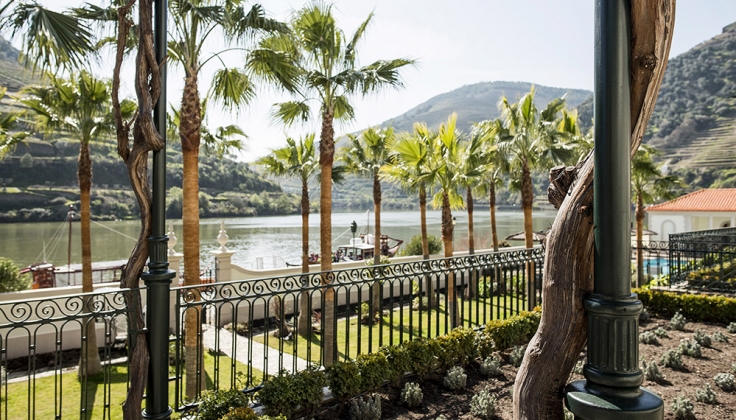 Flores Village Hotel & Spa
Situated on the Rua das Flores, or Street of Flowers, on the edge of Porto's Cathedral district, the Flores Village Hotel & Spa is the ideal spot from which to explore the historic city of Porto. The boutique property, a restored 18th-century manor house, was awarded the 2016 Luxury Hotel & Spa of the Year by Luxury Travel Guide for its lush offerings and exemplary services. Its location on Vitória Hill within the city's UNESCO World Heritage site ensures that its interiors are preserved as carefully as its exteriors. The garden and courtyard area is the epitome of outdoor elegance. The plush and beautiful rooms provide all the amenities you'll need for an enriching stay, including air conditioning and WiFi. Take time to relax in the sauna, Roman bath or hammam. Please note: this accommodation is available on limited departures.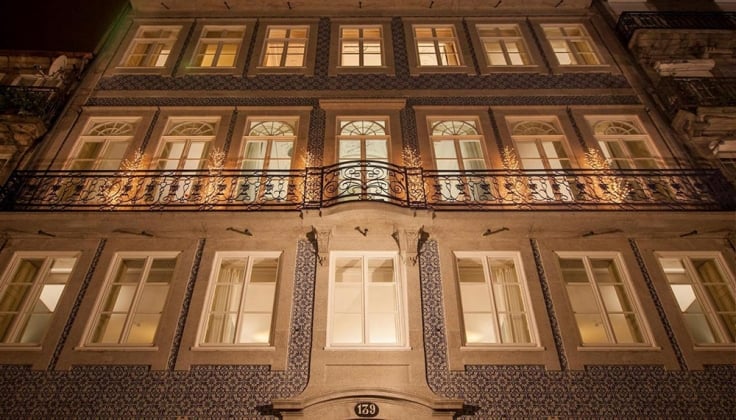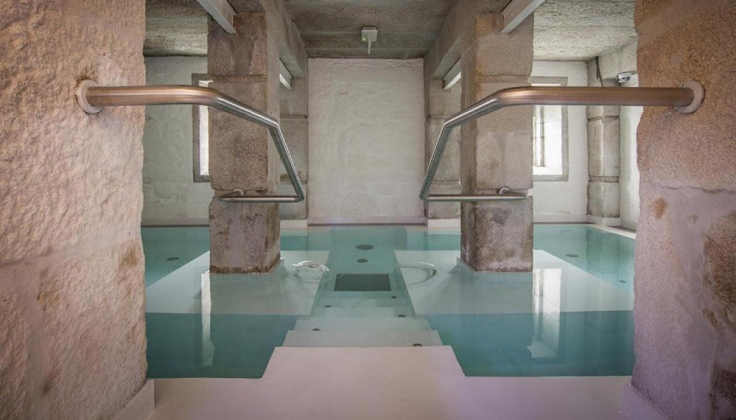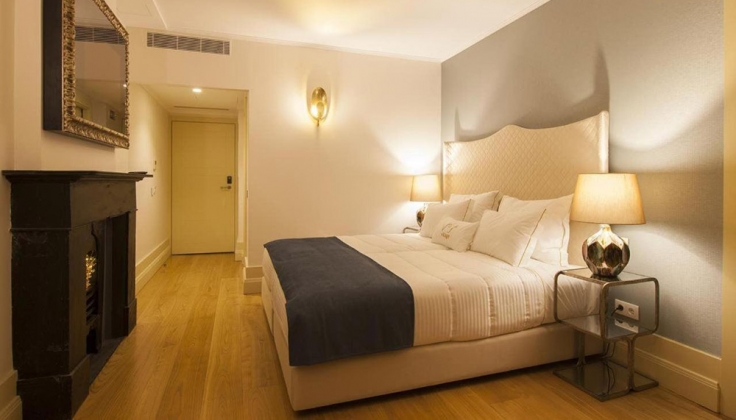 | What's Included | Tour Only |
| --- | --- |
| Boutique accommodations | |
| 16 meals: 7 breakfasts, 6 lunches, 3 dinners | |
| Detailed water- and tear-resistant Route Notes, maps, and use of a handheld GPS unit | |
| Orientation meeting with a Country Walkers representative | |
| Local representative available 24/7 | |
| Scheduled taxi and luggage transportation (Please note: If unable to walk, it is possible to travel with your luggage from one accommodation to the next; there may be an additional charge.) | |
| Entrance fees and special events as noted in the itinerary: Guided visit to Casa de Mateus in Vila Real; winery tour and port tasting at Quinta do Bomfim; Douro River small group boat excursion; guided walking tours of Guimarães and Porto. | |
| Travel assistance available 24/7 provided by Allianz Global Assistance | |
| Access to Self-Guided Flight Concierge—Ask our knowledgeable team to find flights that sync perfectly with your planned trip. | |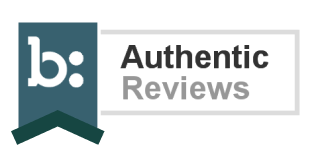 Guest Reviews This tour doesn't have any reviews because it is a new tour. Be the first to review it!
Be the First to Get News & Special Offers
Click and hold to Zoom